The use of stone in everyday life
From the very first time, so-called stone era, natural stone has been used and utilized. Since then, its exploitation has only grew up and strengthened.
From the past and until now it is a natural stone that is widely used in the construction and decoration for homes. Thanks to its durability people have got the finished product that has uniqueness and beauty.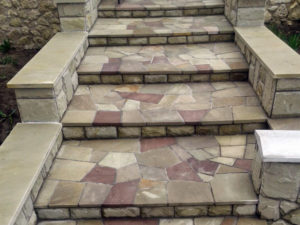 We also offer a variety of options for the use of natural stone:
Facade decoration;
Window and door frames;
Facing of staircase;
Landscaping.
STONE FOR FINISHING FACADES
Sandstone is a rock that was formed from sand and natural components. It was created by nature itself and clearly combines all the premium class features: environmental friendliness, compressive strength, frost resistance, water absorption and resistance to chemicals.
Natural stone has a unique color, which has been created over the centuries by works of nature, and is also known for its durability. That is why it is ideally suitable for production of various decorative products which will be an ornament for finishing facades.
Please, note that the decoration of the facade with stone is not prone to intense pollution and tolerates mechanical misuse.
For facade finishing we advise to choose a tile rusted/facing, facing tile chipped from rubble or straw, and also architectural elements and other materials to your liking:
Brackets;
Baguettes;
Cornices;
Pilasters;
Columns.
DECORATIVE STONE PRODUCTS will help create the appearance of the facade closer to the classic architectural designs or to implement other design ideas.
FRAME STONE
A beautifully decorated window or door is an important aspect that should be taken care of. Even a use of small elements will completely change the look of the house, making it more attractive.
Arched windows and doors are often decorated with decorative items, such as brackets, baguettes or cornices of various sizes and ornaments. Decorative products fit beautify into the natural environment as organically as possible due to their naturalness. They always look stylish and allow you to add a special touch in the design.
At frame the door you should also pay attention to the columns, which will add a certain elegance and sophistication to your home, and will bring delight you for many years. Classic geometric shapes are often used for framing and they always look appropriate.
DURABILITY IN STAIRCASE
Facing stairs with stone today is gaining great popularity. Such stairs represent practicality and durability which will remain for years. At the same time, they will look elegant and unique, as well as become a decoration of the house.
Stairs lined with stone are unique in terms of both decoration and durability of surfaces.
For facing of stairs we offer a wide choice of a tile:
- facing/rusted tiles (cut-chipped);
- facing/rusted tiles (cut);
- shuba/tile facing chipped from rubble;
- shuba/tile facing cut from rubble.
It is also possible to decorate the stairs with certain architectural elements to your liking.
OUR OFFERS
OUR PROPOSALS FOR LANDSCAPE PLANNING.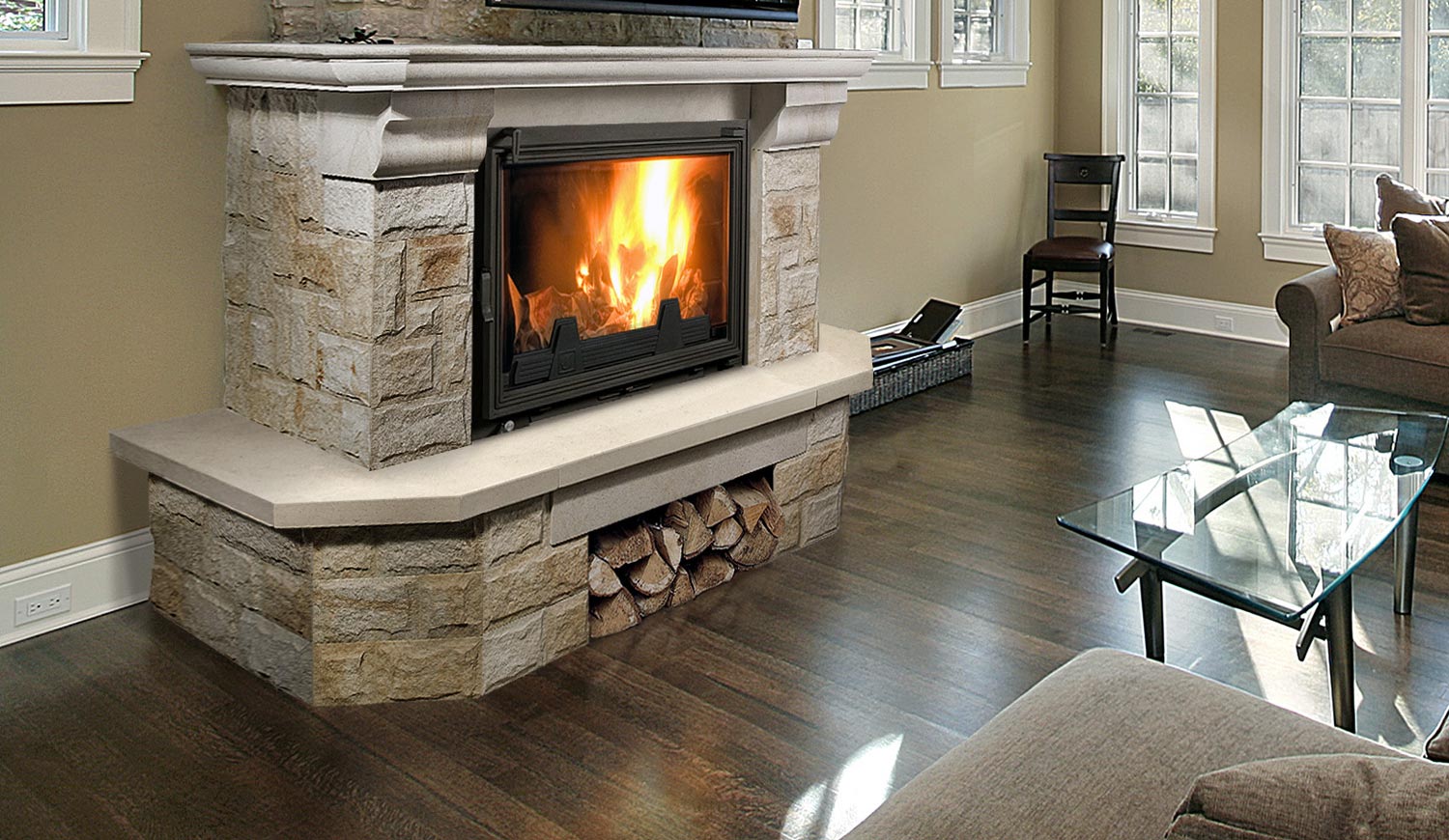 When arranging the landscape, we offer you paving slabs of various mosaics. We are cutting tile of standard sizes and on individual orders.
We also recommend finishing the fence with natural stone. Here you will find a large selection of blocks or bricks for masonry and columns, as well as handmade stone hats.
Decorate the area around the house with novelties - with the help of 3D products. The development of new technologies has introduced new areas of 3D visualization, one of the latest achievements of scientific and technological progress. These are the products offered to you by the QUARRY PAC "DZVIN".
You can revive any of your dreams with this technology. From now on, stone sculptures are not only an imaginary fantasy, but a reality for each of us. You initiate how to landscape or decorate your home and we will create photorealistic images of the desired shapes and provide recommendations for the implementation of your plans.